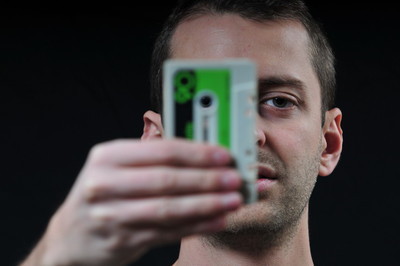 Live from Grenoble France
New Friday Nights with Lewis Lastella & the Latella Mix 7pm Pacific
.
Lewis Lastella, born in 1978 in Grenoble (France), has been fascinated by music from the age of 5 years old. His first DJ experience was for parties at his primary school when he was only 9. Self-taught, at the age of 14, he started to make "pitchs" out on his cassette decks and then began to mix in various parties, until he was 18 when he got his first job in a club.
In 1999, he hosted during a year a weekly show on a regional radio, and it was in 2000 that electronic music became his main interest. It is also the same year that Lewis Lastella equips himself to compose his first tracks. During 3 years he plays at "Busy Café", which is a major place of the electronic music in Grenoble.
In 2003 he met his friend Jean-Marc (Balazko) and became resident with him in the most prestigious club of Grenoble, "Le Vertigo". It was there that he met Richard (Balazko), Lionel (Mac Gregor) and Yannis (Kama) who later would become "Pumpz Recordings" founders.
In 2005 he created his own radio show named "Feel The Vibe": 2 hours of mix broadcasted music on Max FM, which is a regional radio from Grenoble. He produced, mixed and hosted this show every week.
At the beginning of 2008, he signed off his first release on his friend's label "Pumpz recordings" as "Dj Lewiss" with a remix of the English "Milton Jackson". Then he made a few remixes for various labels: first with "Gino's" followed by a second release including a remix of the Belgian "Kolombo".
In 2010 "DJ Lewiss" changed his stage name as "Lewis Lastella" and signed off with "Pumpz Recordings" the "Gentil Toutou" record which is classified #17 of the top tech-house Beatport. The same year on Beatport, he classified #3 of the top tech-house with "Zebraland", in August 2010 "Sunset" remained classified at the top 100 deep house more than 10 weeks, "Pago Pago" #11 of the top house and "Pumpz Up The Volume" #14 of the top tech-house.
His tracks were played/playlisted by LAURENT GARNIER, PETE HELLER (in JOHN DIGWEED's radio show), DA FRESH, D.O.N.S, MOGUAI, DELICIOUS, BALAZKO, MAXIE DEVINE & VEERUS, FRANCESCO DIAZ, FLORIAN GASPERINI @ SPACE IBIZA, MARCO ASOLEDA, SEZER UYSAL, STANISLAV ATOMIX @ IBIZA SONICA, HENRIK BERGLIND, LENNY FONTANA, DAN MARCIANO, PATRICE STRIKE @ FG RADIO, BENEDETTO & FARINA, MAVERICKZ…
At the end of 2010, after 5 years of existence, "Feel The Vibe" is replaced by a new radio show, the "Lastella Mix", where every week he mixes during 1 hour the best sounds deep-house, house, tech-house and techno on Max FM Radio and Westradio.gr (a Greek web radio). The podcasts are also available on itunes, soundcloud, mixcloud…
About
Track Listing