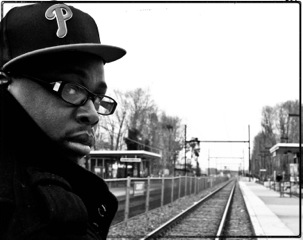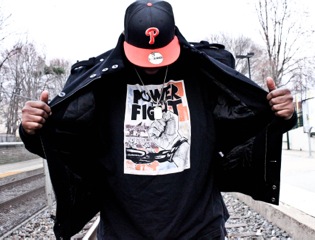 DJ A RUN
Bio
"DJ'ing, it's a way of life," comments A Run. "Actually, it's my life." Since the emergence of Turntablism in 1994, DJ A Run became intrigued with the art of DJ'ing at a young age. Touching and moving records to manipulate a sound that would soon produce a pulsating beat…"That's just my style," declares A Run. He describes his sets with one word. Diverse. "It wouldn't be unusual for you to hear the sounds of Busta Rhymes during a night out then later being blessed with a little David Bowie. The Killers anyone? "I like to combine elements from various sources and as a end result it produces an eclectic sound."
Residing in a number of Philadelphia suburbs: Chestnut Hill, Manayunk and Willow Grove, A Run soon made his home base in North Philadelphia at Temple University's main campus. It was here that a solid foundation was formed for cultivating his eclectic technique as well as supplying a sound education in musical pleasure for all audiences. With the guidance of Philly vets Jo-Jo Dancer, Anwar The Star, DJ Hard Rock, Kool DJ Frank and DJ Wise, A Run credits these DJ's with aiding him in perfecting his craft.
In 1998, equipped with the skillfulness that the previous greats had passed down before him, DJ'ing had proved in A-Runs favor and his notoriety became heightened in the Tri-State area. Venturing from Chester, Lehigh, New Brunswick, NJ to becoming Camden's favorite DJ, A Run soon developed a relationship with Philadelphia radio station Power 99FM. This resulted into a long successful partnership.
Upon departing Power 99 a number of major-sponsored nationwide college tours unfolded: The Polo Jeans and Habitat for Humanity Collage Tour that visited colleges: Temple, Leigh, Rutgers and George Mason Universities and the phenomenal Jay-Z Hanger Tour. Cooperate ventures include rocking the stage with throw back rap icon Moonie Love, to hosting various events and venues: The Bad Boys of Comedy Jam, Hermosa Beach, California, the ultimate Addidas Sneaker & Clothing In store and a host of many more.
The alliances and relationships that DJ A-Run has built through out the years with an array of celebrities and colleagues, A-Run has always remained grounded. The positive
energy he exemplifies on and off the tables is unmistakably his own. This Del-Vall veteran is a breath of fresh air; just take the time to inhale and experience the true art of turntablism.
Links